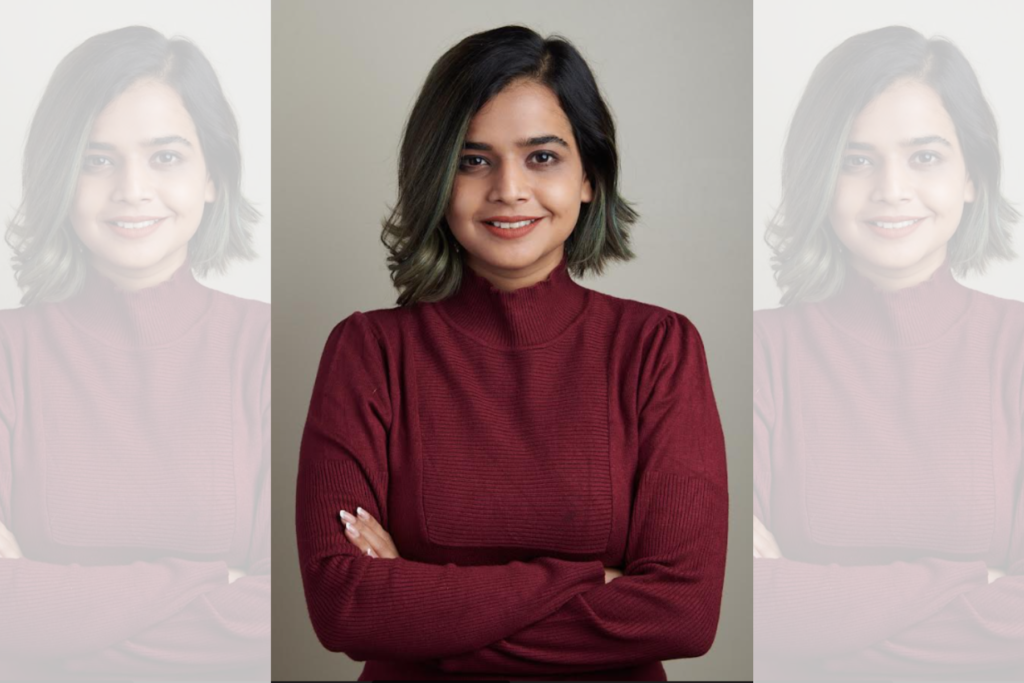 Suhani Shah is an illusionist, mentalist, and magician from Udaipur, Rajasthan, India. Shah quit school at a young age to pursue her dream of becoming a magician. Her first show was at the age of seven. As a result of her touring at a young age, Shah was homeschooled. Shah does not only work as a traditional in-person magician but has also used live streaming to showcase her talents. Her achievements include having more than 3.26 million subscribers on YouTube, performing more than 5,000 shows, and working with Amazon, Microsoft, Google, Infosys, BCG, and more, for corporate shows. Shah continues to push herself to become a bigger content creator. Continue reading to learn more about Suhani Shah's incredible journey!
View this post on Instagram
What was your first memory of magic and what made you go into this field?
My first memory of magic goes back to a Sunday morning when I was six. I was watching the television where a local magician collected a 100 rupee note from an audience member, made everyone believe that it had disappeared and made it reappear again from inside an apple. I was amused, just like everyone else.

Most kids are excited to watch magic. However, I didn't just want to watch; I wanted to perform! I walked up to my father and expressed my interest in becoming a magician. He initially thought I was only excited for the moment and would forget about it, but he eventually realized I was extremely serious about it. He suggested I learn the art well and perform big-scale shows instead of schools and birthday parties.

We approached magicians everywhere to teach me magic, but no one agreed. It was challenging as we did not come from a family of magicians. Nonetheless, during our search, we encountered a family who assisted magicians in their shows. They were the crew behind the magic shows — from lighting technicians to sound designers to on-stage assistants. That family came in as a boon to us. My parents requested they teach me everything there was to learn about the art and help build a show.

Generally, it is the magicians who teach the assistants; but with me, the assistants taught me the art of magic! We rented an auditorium and practiced almost every day. The process took us 10 months before we performed our first stage show.
Your first performance happened at the age of seven. What did you do during your opening act as the world was first introduced to the magic of Suhani Shah?
My first performance was on 22nd October 1997, when I was seven. The show was three hours long, with an interval of 15 minutes; that was the pattern of most movies/concerts in India then.

It was a well-curated, big-scale show with a team of 30 to assist me, all the lights blocked according to my movements on the stage, the music ready to be played whenever it needed to be, and of course, a truck-full of my props and other necessities. Unlike my current performances, we started more traditionally, something like a circus but in an auditorium instead of a tent. I performed tricks like The Houdini Escape, disappearing and reappearing acts, flying in the air and many such fascinating effects.

The audience of this show had a cabinet of ministers, journalists from the print and audio-visual media, and television personalities, among many others. Although I didn't even understand what a chief minister of the state meant at that age, it did help give a kick start to my career.

Since I was very young then, I couldn't read and write very well, so one of the team members read the dialogues to me until I had them all by heart. It was all too fascinating. We used to perform almost every day. Sometimes, two or three shows a day for a month, we would then go to the next city, state, and country, and the journey continued. In 25 years, we have performed more than five thousand shows globally.
View this post on Instagram
We would like to hear you describe the differences between being an illusionist, a mentalist, and a magician.
Interesting question. So, I started my career as an illusionist and transitioned my way to becoming a mentalist now, and throughout, I have always been a magician.

I'll simplify it. Like any art form has categories or sub-genres, magic too has categories. Magic is the parent category, and illusion, mentalism, street magic, escape artist, close-up artist, etc., are the sub-genres or sub-categories of magic. To sum it up – every mentalist is a magician, but not every magician is a mentalist!
What are you most looking forward to during your 30 + city tour across India?
Here's some context: This year, I celebrate 25 years of being on stage, and I decided to express my gratitude by giving something in return for the art of magic to my country. India has never seen a proper high-production mentalism show, and I wanted to do this. Whatever I am today, I owe it to the art of magic, and I want to give it the respect it deserves in this country. Hence, we decided to go the big way.

We took a lot of risks to make it possible and made the best arrangements to see our plan in action. Risks because even as we speak, there are many people out there who don't know what mentalism is. We did not know if people would buy tickets to the show. We aimed to perform in as many cities as possible and be out there, all guns blazing!

The tour started in September 2022 and ended in the first week of December 2022. We began the tour with Pune, and it caught us by surprise when the show was sold out way before time. We wanted to live up to people's expectations as this was a one-of-a-kind show that explored storytelling and mentalism, where people would experience a rollercoaster of emotions. We were overwhelmed by the response we received and ended up doing more shows in some cities.

Today, after concluding the tour, I can proudly say that my heart is content, and I have only the best memories from the tour to fall back on!

The next thing I am looking forward to is taking the show overseas. We will perform in London in April, followed by performances in Dublin, Amsterdam, Brussels, Antwerp and more. I am overjoyed to take this leap and cannot wait to give everyone an experience of wonder at all those places!
What got you into live streaming your performance art?
I have been performing on stage continuously since 7, and I have not even attended school after first grade because of my performances. We used to perform for almost 10 months/per year, and the stage became my second home, my identity.

Then in 2020, when the pandemic hit and everything was starting to shut down, I was baffled. There was so much uncertainty about when the lockdown would end and when I would go back to the stage to perform. The pandemic started an identity crisis within me wherein I felt confused about my identity if I was not performing. So, to remain sane through the pandemic and not lose touch with my art, I started performing online and streaming it live. I was taken aback by the response my streams received because I didn't know people would want to see me other than the stage. My online performance journey began with YouTube, going up to Instagram lives and a whole online show. I like how adversities challenged me to be innovative and make an on-ground art form entertaining online.
Do you feel that being a mentalist is a misunderstood field?
Yes, very much. Many people misunderstand mentalism as a supernatural power, which isn't correct. It is a learned skill, an art form.

People come to or message me asking if I can solve their problems with my magical powers. Some ask me funny things like guessing the password of their iPad or laptop password because they have forgotten it and are willing to pay me for it. Some have serious questions, like if I can read and tell them what their autistic child has on their mind.

There are self-proclaimed god-men out there who perform mentalism and call it some god-like supernatural power and take advantage of the ones that do not know anything about it.

Hence, it is important to keep educating people about the art form through shows and social media platforms to not let anyone take advantage of their fear.
If you could collaborate with any magician around the world, who would it be and why?
I like to grow with people, so I am very open to collaborations. If anyone wants to collaborate with me, write to me, and we'll get it done. :)

I recently met David Blaine, and he charmed me away with his thoughts and our conversations. I am amazed by the way he prepares himself for every act. And another name on my mind right now is Derren Brown. This overall personality, command of language and showmanship is inspiring.
Who were some mentors who helped you lead you down your path?
I didn't have one single mentor growing up. There have been a lot of people who have taught me what I know today. I'm grateful to everyone who came my way, supported and criticized me.

A group of people taught me magic. People working backstage at my show taught me how to read and write. We didn't have the internet back then, so we bought CDs with recordings of international magicians, and I got inspired by those. I have also learnt much from artists pursuing other art forms like dance, storytelling, music, painting, etc.

Not having gone to school, my learning patterns are very self-dependent. I have learnt from my experiences and observing people from my surroundings. I make mistakes; I fall and stand up repeatedly until I can walk, run and eventually fly.
Have you faced adversity in the field?
Yes, like all artists, I also had my share of struggles and adversities while making a name for myself.

When I started performing, magic was not considered a prestigious art form, and people would look down on me for taking it up. There was no acceptance of that art form and hence no acceptance of the artist. The societal pressure questioning my choosing magic as my career was also very evident.

And to top all of it, the main struggle came when I had to start explaining to everybody what I do because it was very uncommon to be a magician and especially so for a girl, as magic is mainly a male-dominating field. There was the gender bias, indicating that nobody would marry me because I was pursuing magic. People used to think I was a musician when I said a magician.

It was even more challenging to start making money out of magic, finding audiences and getting people to buy tickets. It took 25 years of consistency to reach where we are today.

We are in a good position now, but looking back on the struggles, it has only humbled me. We have come a long way, and I'm grateful, not forgetting that there is long way ahead. Magic deserves much more recognition and respect in India, and we'll get there too, one day at a time!
What is something your fans do not know about you?
They do not know how I read minds and I'd like to keep it that way.
Do you see yourself as more of an overall content creator or more of a magician and mentalist?
Magician first, mentalist next and then a content creator. Or, like Magic Content Creator!
What has been your most memorable performance?
With more than 5,000 shows in 25 years, it is tough to pick up one. I enjoy performing. I am always like the little kid I was when I started, excited to be on stage. The most important thing for me is to create a memorable experience for people who come to watch, and I like to ensure that I give my audience that.
What message do you have to trolls on the internet?
There's enough stress that we're all going through in our lives. Everybody's fighting a battle and only trying to come through.

Some people's way of fighting through it and releasing their stress is trolling on the internet. I would say that I hope whoever is posting negative comments or trolling my content feels at peace at least after having done it. :) I have grown out of them and don't take them to my heart anymore because, when confronted, I realize they were only seeking some attention. As a suggestion to the trolls, I would say, "Only post comments you'd have the confidence to tell me when we meet in person."

Let's be kinder human beings on the internet and IRL.
Lastly, what do you hope individuals take away from this interview with Brown Girl Magazine?
Do not believe everything you think. Miracles happen!
Photo Courtesy of Harshad Gadhvi