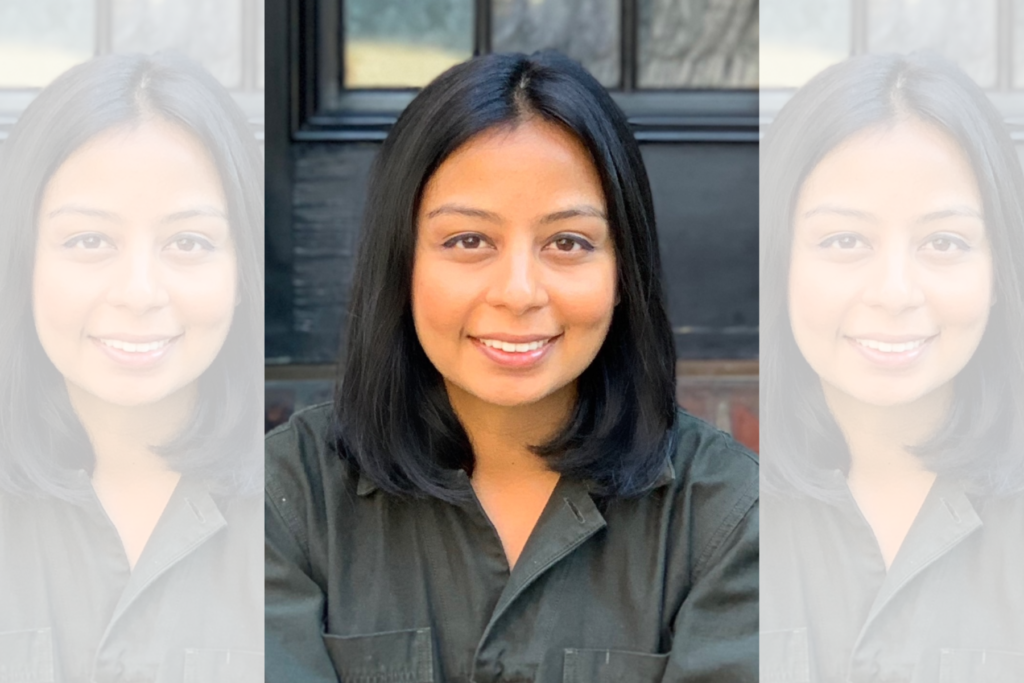 Neha Samdaria is the founder and CEO of Aam, a new type of fashion label. Aam's mission is to change the way womxn with the hourglass and pear-shaped body types shop for clothing. The word Aam means ordinary in Hindi. The community consists predominantly of womxn of colour with naturally curvier hips. Aam has a low return rate of 3%. The team at Aam has built sizing charts and tested them over a 10-month period. The clothing was made with sustainable materials in ethical factories. If you are struggling to find clothes that fit appropriately check out Aam today. Continue reading to learn more about Neha Samadria's company Aam!
View this post on Instagram
What were your personal struggles with shopping for clothing that fit and how did these experiences inspire you to start a company?
I have what you would call a "pear shaped" body, meaning my hips and thighs are wider than my upper half. I'm 1-2 sizes bigger on the bottom than on the top and for years, I've struggled to find clothes – especially pants – that fit me correctly. Too tight on the hips? Size up. Too loose on the waist? Wear a belt. My entire life, I felt alone in my struggle. Eventually, the pant shopping experience became so unpleasant that I started avoiding them entirely – choosing to opt for dresses, skirts and stretchy leggings instead.

When I arrived at Stanford Business School in 2016, I learned that I was far from alone in my experience. 1 in 4 American women – predominantly women of color – shared my struggles. And when I dug deeper to understand why, I uncovered the bias-riddled foundation of size charts in the United States. When I learned that the fit issue was systemic and rooted in bad data, I felt inspired to do something.
You've had a range of experiences working in consulting, marketing, as well as completing an MBA program. How have these range of experiences helped you start a company?
On a practical level, acquiring a range of skills helps with the various hats you have to wear as a CEO. On a daily basis, I am a strategist, marketer, fulfiller, accountant and designer. But the biggest thing I feel I've gained is an approach to tackling new problems. One of the toughest things about being a solo Founder is that the buck stops with you. You have to have faith that even if a problem is brand new and well outside your area of expertise, you'll be able to forge a path forward. My life before Aam gave me a lot of practice in that.
Have you faced adversity as a newcomer in this space?
The biggest adversity we've faced is in marketing and sales. As a bootstrapped e-commerce business with no outside investment, it's been tough to compete with large retailers with big marketing budgets. How do you get noticed as a small brand? Through trial and error we've found success in niche influencers who are excited by the problem we're solving and are keen to support, in-person markets and events, and organic, word of mouth referral. We're also beginning to partner with marketplaces and small retailers, to expand our brand reach.
Who are some mentors and leaders you look up to and what characteristics do they possess that you sought to emulate while starting your own company?
My biggest mentors are bootstrapped entrepreneurs who built up their businesses brick by brick. My father is one such example, and I have a handful of folks in my circle who have done the same. I find their grit and scrappiness inspiring; most of them don't have a professional degree and gained their business acumen on the field.

I also admire kind and supportive leaders; team culture is one of the most difficult things to nail, and you have to be intentional from the beginning. I had a wonderful boss at my first job out of college. He knew how to nurture the strengths of his direct reports and wasn't afraid to task them with challenging, meaningful work. Crucially, he was always there as our safety net in case we had questions or needed help along the way. I've tried to build the same type of ethos within Aam.
Do you see Aam as a strong contender in the fashion industry helping a wide variety of individuals?
I do! We're one of the only brands catering to pear and hourglass shapes, perhaps because the fit issue is so fundamental and expensive to fix (see Q7). But beyond this, we're one of the only brands that focuses on fit – period. The entire industry – from runways to fast fashion brands – is focused largely on design, when poor fit is actually the #1 driver of returns. Aam's return rate is just 3%, vs. an e-commerce industry standard of ~30%. We can make the industry more customer-centric and less wasteful by investing in the early steps of proper sizing and fit testing.

In terms of helping a "wide variety" of individuals, Aam is a niche brand that is committed to helping the 1 in 4 women with curvy hips and thighs. I don't plan to expand to other shapes at this time because I believe that in order to add value, you can't be all things to all people. Our community has been underserved for almost 100 years and we're here for them.
What made you decide to name the company Aam?
"Aam" means "ordinary" in Hindi, my native tongue. The company's approach to design – starting with the consumer, and designing entirely for her – runs counter to the industry. My goal with this business is to make this consumer-centric approach to design more "ordinary," giving power back to the women who wear our clothes, and elevating their voices on a global stage.
What is the process of rethinking fit standards?
Modern size charts are based largely off of a 1939 study that surveyed 15,000 women across the U.S. This study was flawed for several reasons including: 1) it relied on bust measurements, assuming women are proportional throughout and 2) it excluded women who were not Caucasian from the final results, thereby underrepresenting body shapes that are more commonly found among women of color.

At Aam, we've rebuilt a fresh dataset of 314 women across the U.S. who have pear and hourglass shapes, and are using this dataset to inform all of our collections. By fixing bad data, we're addressing the root cause of poor fit and rethinking fit standards.
View this post on Instagram
Where do you feel the fashion industry can improve?
There are big opportunities for improvement in supply chain, fit and inclusion.

On the supply chain side, there's still a long way to go when it comes to ethics and sustainability. There are great auditing standards out there (SEDEX, OEKO-TEX, GOTS, for example), but only a small percentage of factories are certified. In 2021, as I was building out my supply chain in India, I visited factories that spanned the full gamut, from regularly-audited, responsible manufacturers to those who enforced 14+ hour daily shifts and refused even chairs for their workers to sit on. Brands are engaging in conversations about diversity and inclusion but it's often on the consumer side; few are willing to be as transparent when it comes to their supply chains, where women of color are disproportionately exploited. As consumers, one easy thing we can all do is check the Ethics & Sustainability page of the brands we love. Do they talk about certified factories, third party audits and following sustainability standards? If not, we have the power to ask – why?

I've shared a bit above about the issues surrounding fit – it is the single biggest driver of returns, an issue that has been plaguing retailers for decades. It's costly, harms the environment and (in the long term) hurts your brand. I believe that investing in better upstream processes – improved size charts and more rigorous fit testing – will lead to huge improvements down the line.

And finally, inclusion. One of my pet peeves is seeing brands design styles that are clearly intended for straight shapes and small sizes and then scale them up to mid and plus sizes claiming that they now design "for all bodies." Putting ill-fitted pieces on models of different shapes and sizes doesn't mean you understand or care about that customer. We should be asking ourselves – what does this customer really want? How is this garment going to make her feel? How can we design FOR her, first and foremost? This is being inclusive in a real way.
As a CEO of a company what is your daily routine?
My day starts the night prior, when I write down my priorities for the upcoming day. I use this great planner by Kindred Braverly that helps break down my activities into bite size segments. I'm not a morning person and part of my team is based in India (with a flipped schedule), so I usually start my date late around 9am.

First, I workout, so I can feel like I've accomplished something early in the day. Then, I grab breakfast, coffee and start work around 10:30. I start with the highest priority items on my list, which can range anywhere from sales and marketing to strategic planning and design. I work in 1hr increments with 10-15 mins of break in between. During these breaks, I'll step outside, hydrate or crank up some music and just free dance. I try to get away from a screen, so I can return to my work with fresh eyes.

I then have a hard stop from 7-9pm to spend time with my husband, and then I'll usually squeeze in an additional hour or two of work with my India team, before heading to bed.

Early in my Founder journey, I started tracking productivity patterns during my week. For example, I'm usually less productive on Mondays than I am later in the week. So I try to schedule more interesting, strategic work early in the week in order to stay motivated. I also work a half day on Sundays, to take some of the pressure off of the following week.
As there are many companies interested in fast fashion, how does your company differ in terms of sustainable materials and ethical factories?
Responsible production is one of our brand pillars, so we think about it in each step of the process. All of our suppliers must be third-party certified for ethical working conditions from one of the leading, global certification programs (more info here).

Additionally, we use sustainable fabrics in all of our collections. For example, we work with organic cotton (vs. regular cotton), which saves water and is made without toxic pesticides. We work with new fabrics, like lyocell, that can emulate the handfeel and durability of less sustainable fibers without the environmental footprint. In our most recent collection, we introduced premium deadstock wool, which is fabric that was produced in excess by brands and would have otherwise gone to waste. We also ensure that all of our dyes are free of Azo compounds (several of which are carcinogenic) via rigorous testing.

On the production side, we rely on a combination of third-party audits as well as personal, first-party checks. I've spent days in each of our factories, observing the working conditions and interacting with the team.

On the packaging side, we spent a great deal of time thinking about how to recycle and reuse. Each Aam pant comes inside a reusable cotton cover, inspired by the beautiful saree covers you see in southern India. This cotton cover is placed inside a fully recyclable box, with a simple packing slip and card. There's no excess paper, bubble wrap, or cardboard.

I'm proud of where we are in terms of ethics and sustainability – and I think we can still do better!
View this post on Instagram
We would love to hear some testimonials from previous customers.
"I have paid hundreds of dollars for 'custom fit pants' from various brands, and none of them fit quite as well as this pant did straight out of the box." – The Flex Waist Pant, Size S

"This pant is amazing!! It is so lightweight and breathable… the material is so soft and silky, it feels like you're wearing PJs but they look like elegant chic work/business pants." – The Wide Leg Pant, Size M

"Never have I ever been able to easily pull a pair of pants over my thighs. I have ALWAYS had to jump to pull my pants up comfortably. These pants are amazing." – The Crop Pant, Size L

"I can tell these are Aam pants instantly from how they taper at the waist. No other pants do that." – The Limited Edition Wool Wide Leg Pant, Size S
Where do you see the company expanding in terms of different types of clothing offered?
I see bottoms as the biggest area of need, so we'll first expand to other types of bottoms or clothes with bottoms: skirts, dresses, jumpsuits, potentially underwear and swim. Then, we'll start expanding into other categories.
What is the toughest part of running your own company?
Staying motivated and showing up every day – even the bad days. As a Founder, there's no one to answer to, no fixed schedule, and progress can sometimes feel very slow. There are weeks where I feel frustrated because I keep missing targets. Other weeks, we get a string of wins. It's important to detach myself from both types of outcomes (wins and losses) and take neither very personally. This helps me commit instead to the process and just focus on the next small step forward.

But, easier said than done!
Lastly, what do you hope individuals take away from this interview with Brown Girl Magazine?
I've read Brown Girl Magazine for years and am so honored to be featured. I hope folks reading this feel inspired to tackle whatever problem – small or large – that they understand innately. Personal experience is a powerful motivator and difficult for others to replicate.
Photo Courtesy of Yogini Patel