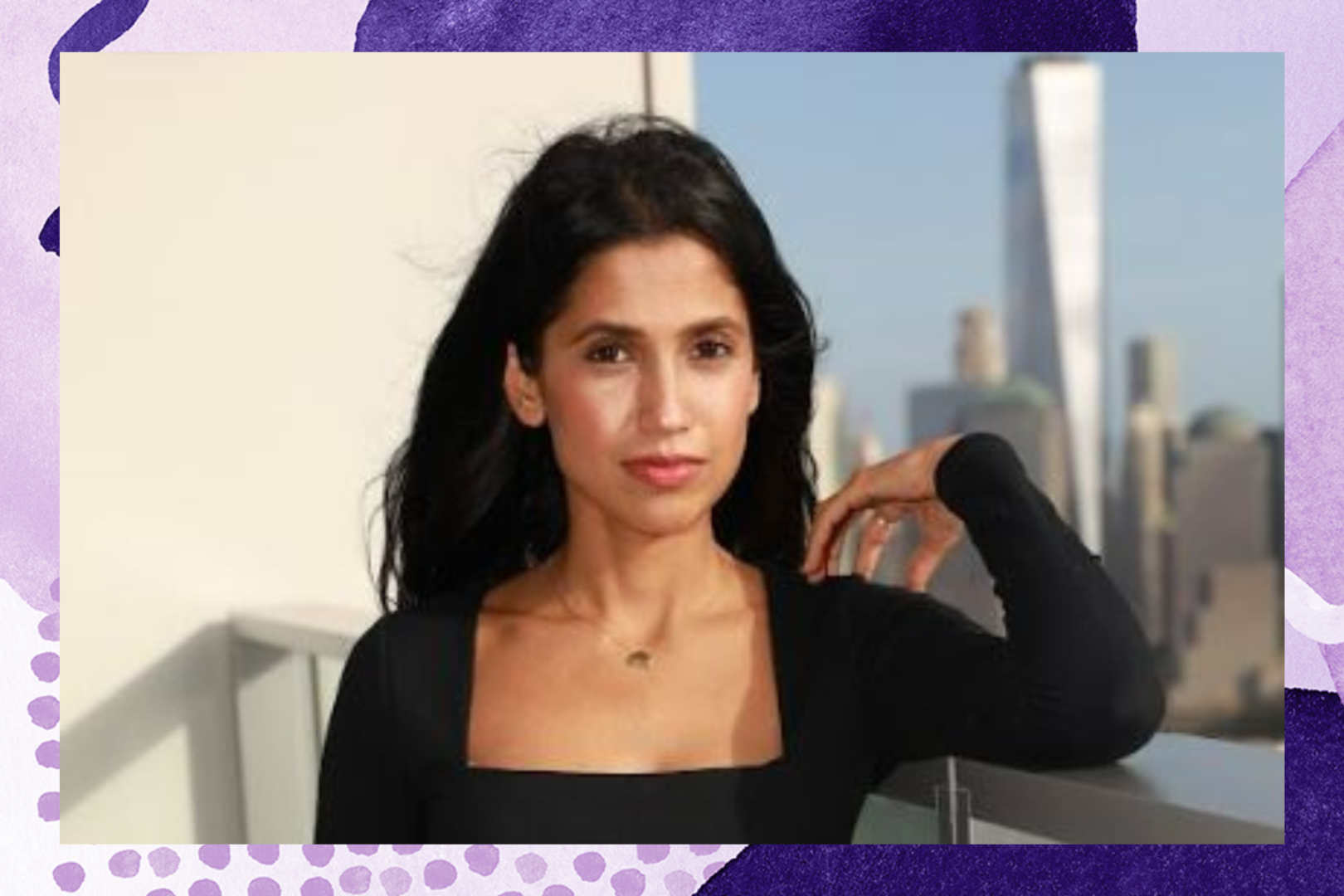 South Asian representation in entertainment and media is rapidly increasing nationwide. "We are making strides in the industry, and I am excited about the journey ahead," said Indian American actor Teresa Patel, known for her roles as Paramedic Harvell in the NBC medical drama, "New Amsterdam," and Neela Patel in the ABC soap opera, "One Life to Live."
As a rising star, Patel is breaking barriers for South Asian women nationwide. We, at Brown Girl Magazine, had the opportunity to speak with Patel, a pharmacist by day and an actor by night, about her journey into acting and how she balances both careers. 
Patel's acting career was inspired by watching Bollywood films while growing up. As a child, she would reenact popular Bollywood films with her sister and neighborhood kids.
View this post on Instagram
While her love for Bollywood is common among South Asians, her background and continued work in pharmacy are what make her stand out the most among other creatives.
"I went into pharmacy school knowing that I wanted to do both," Patel said.
She added that while she knew she was interested in both, she wasn't sure how to pursue them initially. She never let that dream or passion die down.
"I've always known I wanted to pursue acting. I knew I would have to pave a path to pursue acting, and I figured I will work as a pharmacist until I could make it possible — because acting is an investment."
Patel shared her experiences and emphasized the importance of financial stability, especially for women.
"I believe in strong independent women who can finance their own dreams and build the life they want to live. You don't want to have to rely on anybody else to do it for you."
She shared that while it was something her parents did want her to pursue, being a pharmacist was something she eventually loved doing and ultimately helped her pursue her dreams of acting, due to the financial stability it provided as she built her acting career.
"I enjoy what I do and that's what I love about the life I created. I have grown to love my pharmacy life and I love pursuing acting. I feel fulfilled with both."
When talking about balancing two demanding jobs,  Patel walked us through a day in her life. We spoke about the importance of organization and how she managed to juggle both, but of course, it didn't all come easy. She shared how she worked during the day and simultaneously enrolled in an acting conservatory which she attended in the evenings. 
View this post on Instagram
She also noted that she had to make a lot of personal sacrifices since her time was limited with work, training, and auditioning. But despite how difficult the times were or how much she initially "struggled" to find that balance, Patel shared that those were some of her "most memorable" times.
"It felt like a hustle, and I had the chance to experience two very different parts of my life. Looking back, a lot of my growth as a person happened during this time — which is what makes it so memorable for me."
Speaking about representation and how the media has changed over time, Patel noted that while South Asians are still often given stereotypical roles, recently, a change can be seen in the roles they have been playing and creating. 
"There's just more inspiration and more out there now," she said, speaking of the different emerging writers, actors, and shows depicted in the media. 

"South Asians are starting to be seen as leads, as people who can have love interests, who have their own issues, not just white-collar professionals on screen."
She added that change cannot happen overnight but is slowly occurring in media spaces. Patel also noted that more roles that don't just highlight one's identity are needed, adding that roles should not just represent a culture but be able to be played by anyone, despite identity or color. 
Reflecting on roles that emphasize characteristics only associated with one culture, she said:
"Women have so many types of backgrounds, that's what I want to see more. A role shouldn't be just for South Asians," Patel said. "Like any woman should be able to take a role, my identity shouldn't define what roles I can get."
Outside of acting and being a pharmacist, Patel wears several other hats including directing her own short film. Without giving any spoilers — we learned that Patel's film will revolve around the bond between herself, her sister, and her nephew. 
"Instead of waiting for the right role or opportunity, I realized I can invest in myself and create my own."
In terms of advice, she would give to others,
"I don't believe we are all meant to do only one thing all of our lives. We are full of potential, but you do have to believe in it and try your hardest to live up to it," she said.
She noted that people often "glamourize" the acting world and forget to talk about what brought them to where they are, emphasizing the importance of training, marketing, and networking — all of which can cost money.
. "While you have a full-time job, you can still invest in yourself financially to live out your dreams." 
Patel can be seen in American medical drama "New Amsterdam" on NBC.  The show currently has five seasons available.
Featured Image Courtesy of Teresa Patel